Before you google "yoga retreat near me" to find a perfect yoga retreat centre, it will help you to know what exactly happens in such a yoga retreat weekend. During a yoga retreat withdraw from your regular world for a short period of time. Such retreats may be solitary and/or local. Typically, you go out to a place where you can participate in group yoga. In western countries a yoga retreat for beginners would resemble an expensive vacation at a luxury resort more while at Yoga's home, a yoga retreat in India is likely to be far more affordable with ashrams and monasteries playing the typical host.
The basic aim of attending a yoga retreat is to facilitate the process of yogis getting involved with yoga at a deeper level of practice that what their normal life would allow them. The typical duration of a yoga retreat is usually the weekend to one whole week.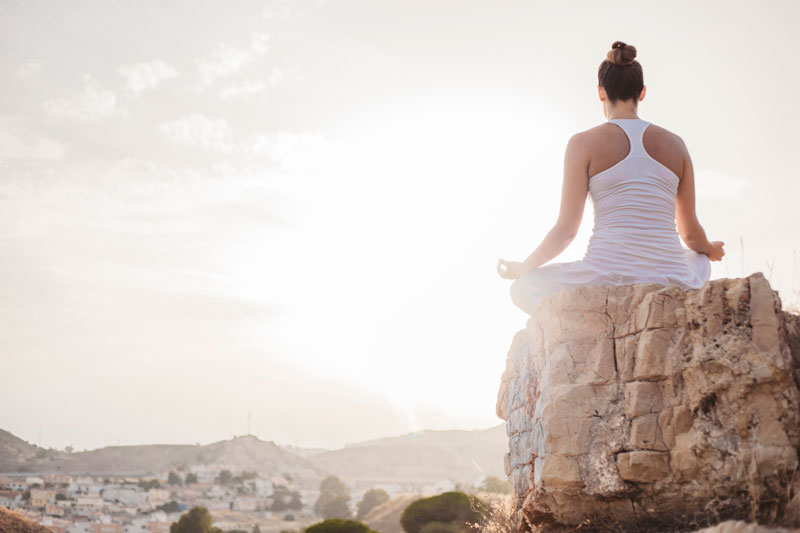 Why Attend Yoga Retreats?
By doing thorough practice at a yoga retreat, you stand to get the following benefits:
Relax
Detox your mind and body
Make your life stress free
Increase vitality and make the body stronger
Connect with yourself
Attain self-realization
Connect to nature
Free yourself from technology for a while
Achieve the next level of yoga meditation practice
Connect with positive sources of energy
Enhance confidence levels
Be more spiritually inclined
Why Us?
Located in a pristine and secluded corner of Ahmedabad, Dehit Yoga is a perfect yoga retreat for couples and beginners. From a very balanced and convenient environment to the peace and tranquil of the atmosphere, our yoga retreat brings you the best of both the worlds. Our expert Yoga trainers have just the right combination of expertise and experience to ensure the best possible health and wellness solutions for you and your family.