What is Iyengar Yoga?
BKS Iyengar yoga also referred to simply as Iyengar Yoga owes its name to the Indian yoga stalwart B.K.S. Iyengar. This form of yoga was developed by Iyengar who along with Pattabhi Jois (the person who formulated Ashtanga yoga) were largely responsible for modernizing yoga and making it popular in the west.
Iyengar yoga is derived from classical hatha yoga forms but in its distilled, precise and clear form which makes it easy to understand by the yoga practitioner of today. In this variety of yoga, much of the attention is concentrated towards aligning the poses technically so as to keep the mind drawn inwards while staying focused and connected to reality.
Iyengar Yoga for Beginners
If you are new to yoga or particularly Iyengar yoga, then Iyengar yoga for beginners should be particularly helpful. It uses props to help new student adopt different poses for Iyengar yoga asanas. It focuses on alignment and can be used as therapy for people suffering from problems with their posture.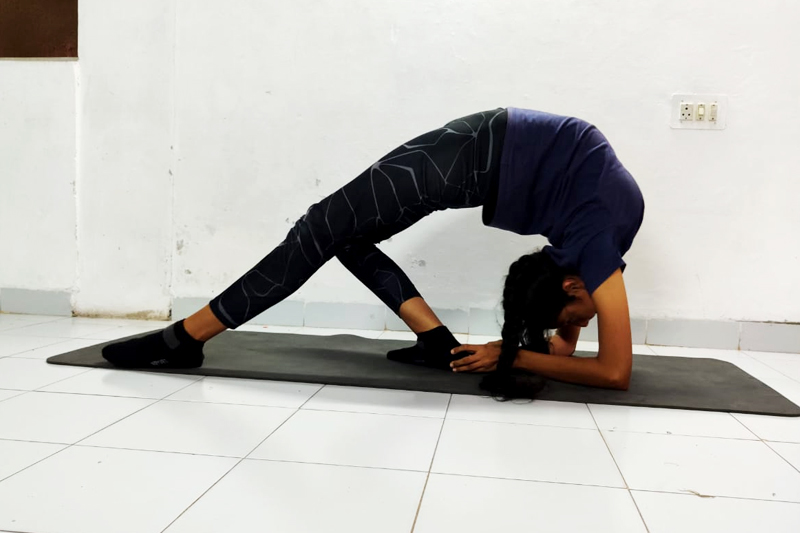 Iyengar Yoga Benefits
Practitioners of Iyengar yoga asanas stand to benefit from the following ways:
Enhances physical and psychological health
Gets rid of postural/structural problems
Gets rid of emotional tension
Enhances focus and concentration
Increase your energy
Helps you reconnect with your breath and body
Enhance intelligence and clarity
The Yoga Centre Perfect For You
If you were wondering where you can practice Iyengar yoga near me in Ahmedabad, then look no further than our center. With yoga experts with just the right combination of experience and expertise, we ensure that your life remains fit and healthy both physically as well as mentally.